Choosing the right basketball
The size is the first criterion that should guide your choice. Indeed, each ball has a specific weight and circumference. This is why it is important to take into account the age of the players, as well as their level of practice.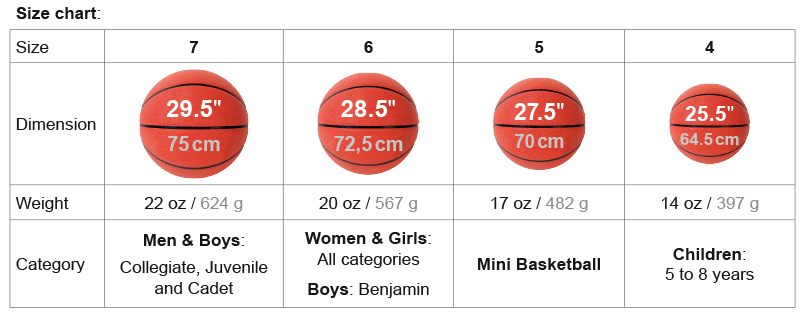 Basketballs can be made of various materials: leather (composite, synthetic), rubber or plastic. Each one is adapted to a specific practice, indoors or outdoors.
For indoor
practice

For outdoor
practice

For indoor
and outdoor practice

For an indoor basketball, it is the quality of the rebounds that matters. As the game is played on a gym floor, the ball can be used longer.

Investing in a leather model remains the best solution to optimize its performance.

An outdoor basketball must offer a higher resistance because the grounds are often laid out with consolidated gravel or bitumen.

We recommend a rubber ball that is more resistant to abrasive materials, while allowing you to obtain quality rebounds to enjoy optimal playing comfort.

If practices take your team to the gym and outdoors, choose a synthetic leather ball.

This one offers a certain resistance to bitumen and high quality rebounds on parquet, as on asphalt.